What I'm Packing
January 10, 2017
Hi everyone! Here I am the pro procrastinator typing this post on the airplane before they tell me to turn my phone off. I've been thinking about what I should be packing for awhile now.. Reading many blogs late into the night trying to figure out what I should and shouldn't bring; analyzing needs versus wants. I knew that this backpack wasn't going to be ginormous, yet when I bought it I still thought "How the fuck am I supposed to fit my entire life into this tiny bag and carry it on MY back?!" Even after packing and re-evaluating a million times I feel like I need every single item. I question that thought when I put it on and realize how heavy it is…
Shout out to Ngan for getting me these packing cubes! Life changing.
Clothing:
3 tank tops
1 black t-shirt
1 crop top
2 nicer halter shirts
1 light denim long sleeve button up
1 pullover w/ hoodie
1 dress
1 romper
1 pair of jean shorts
1 pair of black cloth shorts
1 pair of athletic shorts
3 pairs of leggings
24 pairs of underwear
2 sports bras
1 strapless bra
1 pair of nip sticks
Shoes
Running shoes
Flip flops
Birkenstocks
Toiletries
Shampoo, conditioner, soap
Face soap
Toothbrush, toothpaste
Face lotion
Facial scrubber
Eye cream
Retainers
Face spf
Contact solution and case
Cotton pads/q-tips
Tweezers
Nail clippers
Nail file
Baby scissors
Head band
Hair stuff
Straightener
Makeup
BB Cream
Mineral foundation
Mascara
Eyebrow stuff
Miscellaneous
Travel yoga mat (thanks Mikey!) w/ yoga strap
Yoga flash cards
Yoga 365 book
Journal (thanks Meghan!)
2 pens
Travel towel
iPhone tripod
Small purse
Glasses
Sunglasses
Chapstick
Loofah
Hair clip
More spf
Contacts (6 months worth)
Facial wipes
Hella hair ties and bobby pins
Extra conditioner (thanks Elliston!)
Laundry bag (thanks Elliston!)
Electronics
iPad
2 chargers
External battery
Wireless headphones
Regular headphones
Misc chargers
Pillz
Multivitamins
Pepcid
Ibuprofen
Melatonin
Caffeine pills
Snacks
4 protein bars
3 tea bags
Also! I got upgraded to business class and I feel like a celebrity.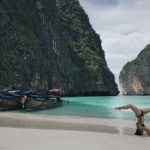 Previous post 2017 Goals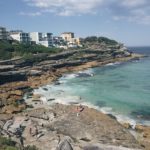 Next post Sydney